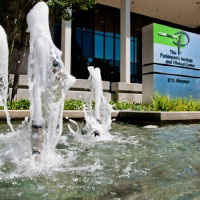 Parkinson's Institute

Platinum Builders is always excited to work on Life Science projects including this tenant improvement of a research lab. In constructing a full doctor's clinic, we installed everything from chemical benches to waiting rooms.


---
Modified Polymer Components

MPC specializes in the design, rapid prototyping, and manufacture of reliable, highly precise polymer components for Medical Device OEM's as well as companies in the electronics, aerospace, biotech, semiconductor, and other related industries with plastics needs. Platinum has assisted in completing MPC's Tenant Improvements and office expansions.


---
Penumbra, Inc.

Penumbra is a medical device company founded in 2004. It's headquarters are in Alameda, CA. Penumbra develops and manufactures innovative and minimally invasive medical devices for patients who are suffering from cerebrovascular disease. Platinum worked with Penumbra on a Tenant Improvement.


---
OpNext, Inc.

OpNext is a company made strong by the intertwining of two forces. The legacy of Hitachi fiber optic research and development combined with the energy and passion of our team to create a dynamic force in laser technology. Platinum worked with OpNext to help them achieve their vision.